Township Trustee's Office Board
Jason Meyer, President
317-407-3758
I have lived in Hamilton County for 46 years. I grew up in Carmel, IN where I graduated high school in 1987. I attended Ball State University as well as Purdue, earning a Bachelor of Science Degree. Professionally, I am a regional distribution sales manager for onsemi, a provider of intelligent power and sensing technologies.
Personally, I have been married to my wonderful wife, Nicole, who is a kindergarten teacher at West Clay. We have two daughters, Claire, who is a Purdue graduate and now resides in New York City, and Lydia, who is a junior at Indiana University. We are active members of iTown Church. We love traveling as a family, as well as enjoying outdoor activities sure a hunting, fishing, hiking, and boating.
Thank you for the opportunity to serve my community!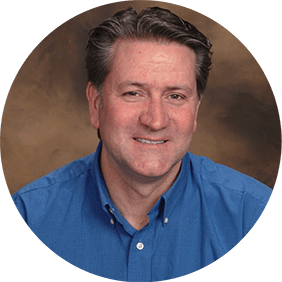 Brian Baehl, Secretary
317-753-1369
For the past 27 years, I have made the Fishers area my home. I am married with a son and daughter who both attend HSE schools. In my spare time, I enjoy volunteering for community events such as the Fishers Freedom Festival, Adopt-A-Road, parks and school events such as marching band and with the Indianapolis Children's Choir. I have served as a Cub Scout den leader for 3 years and currently a Boy Scout assistant scoutmaster for the past 6 years. I am a proud father of a son who has earned the Eagle Scout rank and daughter who has achieved the Silver Award rank working towards her Gold Award. I also enjoy volunteering my time in civic service by previously representing the residents on Fall Creek Township on various boards and commissions including the Fishers Advisory Plan Commission and the Board of Zoning Appeals to help ensure the schools remain strong and to help the quality of life of our residents. I have volunteered my services for township government for the past 12 years at the local level and also in the General Assembly at the state level as a concerned citizen advocating bills to better our community. I currently serve as a precinct committeeman working the polls on election day for the past decade and for the past 2 1/2 years, served as your elected representative on the Fall Creek Township Board. I graduated from the University of Evansville with a degree in Electrical Engineering. My professional job experience includes designing electronic equipment for the US Navy, consumer electronics and medical devices. Thank you for this opportunity to serve you.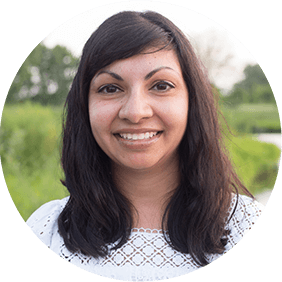 Rachna Greulach, Board Member
614-354-4952
I have lived in Fishers for almost 10 years. I grew up in Columbus, Ohio and graduated from Ohio State University. After living in Chicago for 10 years, my husband and I decided to move to Fishers to start our family. We now have two young sons who attend HSE schools.
Professionally, I work in finance at Elanco Animal Health in Greenfield. Personally, being a mom keeps me busy!
We love spending time as a family, and in the spring and summer, you can typically find us at one of the wonderful parks in Fishers or watching our boys play sports through the great rec leagues in the area.
I am thrilled about this opportunity to serve the community I love!
Fall Creek Township Offices

11595 Brooks School Road
Fishers, Indiana 46037
Phone Numbers
Office Phone: (317) 841-3180
Fax: (317) 841-3191

Office Hours
Mon – Fri: 9 AM – 4 PM
Pantry: Tue – Thurs: 10 AM – 2 PM
Closed National Holidays
Non-Emergency Fire Department:
(317) 846-2525

Non-Emergency Medical Services:
(317) 846-2525

Sheriff's Office:
(317) 595-3300